Company "Erbatu Group" is one of the leaders in the construction market of the Turkish Republic of Northern Cyprus.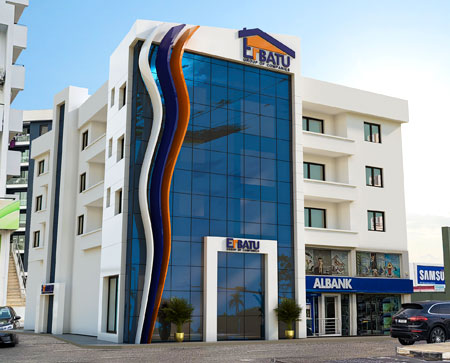 "Erbatu Group" was founded in 1997 by Ramazan Karatash in the coastal city of Famagusta. Since then, we have built dozens of projects and accepted as a reliable and responsible developer by investors. During 24 years of our work, we have built both our projects and state orders, including the Municipality of Lapta, a police school in Nicosia, a new block of the private Central Hospital of Famagusta, Police station in Gecitkale and Marif State College in Iskele.
The group of our companies includes "Erbatu Construction", dormitory "Ramen" (is designed for 600 students, and is located on the territory of the Eastern Mediterranean University), "Starzer Moble" (furniture workshop), "Artmax" (building materials store), "Yerli" (lawyer company).
We are known to approach each client individually, behave like one of our big family members. That is why we sell 90% of the property before it is finished.
"Erbatu Group" - the address you can trust.